Dean Wright Photography took a remarkable photo last weekend after the heavy rain. It shows the waters where the Te Puna Inlet meets the Kerikeri Inlet.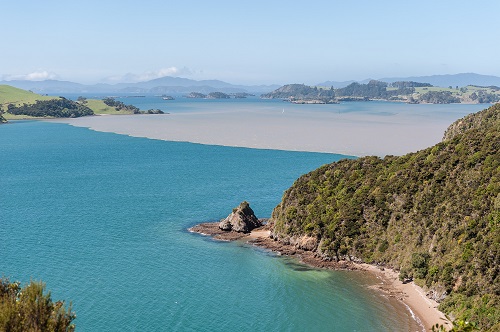 This shows the alarming amount of sediment (and all that goes with it) washing down our rivers and streams, into our beautiful Bay of Islands. This is what washes off land without sufficient topsoil and vegetation. This is the edges of our streams eroding because there is no vegetation to hold them in place.
This also explains why our rivers that once had rocky bottoms, are now silty.
This is what we want to stop. Why? Because we love our Bay, our fish, our swimming beaches, our clean drinking water. We hope you do too.